Mortgage Blog
The Plus is in Our Service!
7 Reasons to Start House-Hunting in the Winter
February 13, 2020 | Posted by: Mortgage Plus Corporation
In most parts of the country, spring and summer are the peak periods for the property market. If you're planning to buy a home, it's traditional to start looking for property in April or May, with the hope of moving before autumn arrives.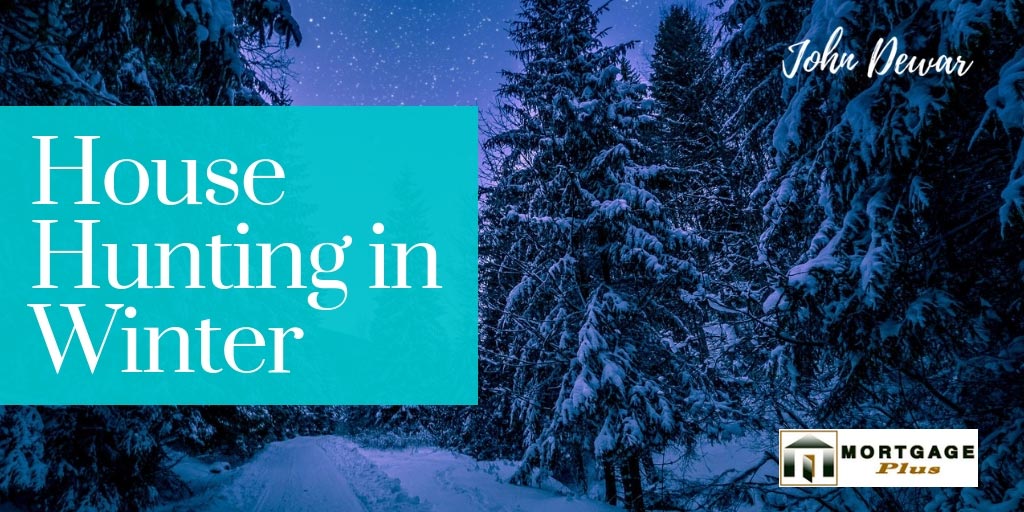 However, there's no need to put your house-hunting into hibernation if you're ready to move at a less popular time. There are many excellent reasons to begin your home-buying efforts in the colder months of winter.
Less Competition
With lower levels of market activity and fewer active house hunters, winter offers much less competition for the most desirable properties. At other times of year, attractive homes in good areas don't stay available for long. In winter, you've a better chance of being the first in line for a viewing, and are less likely to get caught up in a bidding war with other buyers.
Better Service
Lower market activity also means you'll get better service from realtors, mortgage lenders, and other professionals involved in buying your home. You'll have a greater claim on their time and attention, and this means the whole process will be quicker and less stressful.
Also, with realtors realizing fewer sales commissions during these slower months, they'll try all the harder to make sure a deal goes through. This puts you in a stronger position in the sales negotiation, with your price-reducing offers more likely to be accepted.
Lower Prices
Property prices follow seasonal cycles, and the average selling price is at its lowest during the colder months. If you want to get more home for your money, winter is definitely the time to look.
Lower Inventory
In winter, there will be fewer properties on the market at any one time. While this may at first seem a disadvantage for a house hunter, it can also be a benefit. With fewer properties to search through, you'll be less overwhelmed by choice and can often zero in on your perfect home much more quickly and efficiently.
No Place to Hide
Any property will look at its best on a lovely summer's day. In winter, you have more chance of spotting any flaws that can be hidden when a home is bathed in sunshine. You'll more quickly notice drafty windows, an inadequate heating system, or patches of damp when the weather is less forgiving. Also, you'll get a better idea of how the yard really looks without the flattering effects of summer blooms.
Motivated Sellers
When a homeowner lists their property in winter, it's usually because they have a pressing need to sell it. They may be relocating for employment reasons, or facing another change in circumstances that makes a sale urgent. Whatever their reasons for selling, this high motivation factor likely means you'll be able to negotiate a better deal.
Hiring Movers
Lastly, with fewer home sales being completed, you'll find it much easier to hire movers for a good price outside of peak season. Reputable moving companies can be booked solid in summer, which adds another piece of complexity to the closing process. In winter, you'll find it much easier to arrange your move for the day that suits you best.
House-hunting in summer will always be a more pleasant prospect than going to viewings in freezing cold weather. However, if you're looking to buy a home within the next year, there's no reason to wait for warmer days to arrive. The many advantages of buying in winter more than make up for any extra inconvenience.