Mortgage Blog
The Plus is in Our Service!
Tips for Real Estate Investors
November 5, 2020 | Posted by: Mortgage Plus Corporation
In today's business world, investing has gone beyond traditional assets, such as stocks and mutual funds. The real estate industry presents excellent investment options and a chance to expand your portfolio. It is an attractive means of creating extra revenue for your retirement; however, the path to success is filled with challenges, especially for first-time investors. It is a pursuit that requires proper planning, dedication, and research.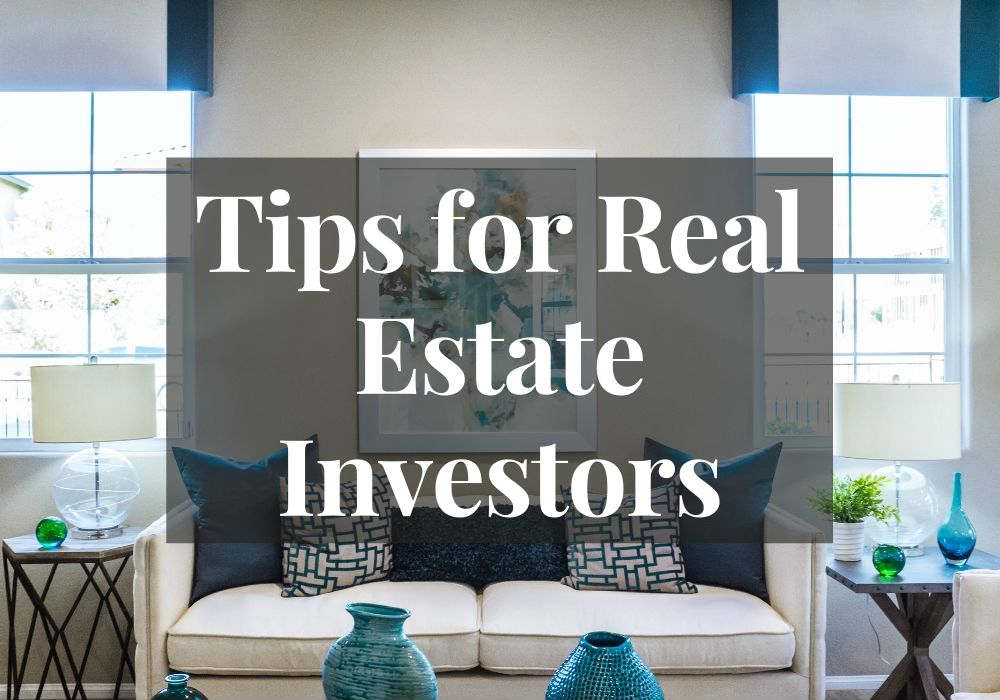 Here are some top tips from real estate professionals that can help you invest successfully.
1. Understand the Costs Involved
Investing in the housing market is costly. That's the truth. Purchasing a property outright can be challenging, considering the high market value of properties. Nonetheless, you can afford one if you have the cash by talking to a mortgage professional for a loan. Other additional costs include maintenance and repairs, upkeep, upgrades, and other add-ons like taxes and utility bills.
2. Avoid Over-Leveraging Real Estate
One thing with the real estate sector is that you can leverage, which means as potential investors, you may be able to apply for a mortgage and secure the property with a small down payment. However, if you over-leverage yourself, your success may turn into failure in a whim. It would help if you looked for a balanced mix of mortgage properties and other free units to make sure you hedge your financial prospects.
3. Assess the Area
The location of your investment property may mean the difference between success and failure. Don't purchase because the price is low. You need first to understand the type of rental units you're interested in then you can know where to look. Still, check the market value, the community, and its surrounding, and the amenities the location offers.
If possible, look for a rental property in an emerging neighborhood. Such areas have high growth potential and often offer tax relief to new buyers. It is an excellent opportunity to maximize your revenue because the income covers any maintenance costs.
4. Diversify Your Real Estate Portfolio
Once you have bought and started to record revenue from a property in a lucrative neighborhood, you need to consider expanding to other areas. Concentrating your investments in one small geographical region may be limiting the potential of making top dollar.
It may be a good idea to consider spreading your businesses to other cities. By doing so, you will have different types of properties in various real-estate sub-sectors. You get better opportunities and gain experience in property ownership and management.
5. Set the Terms
Once you are ready to rent out your property, it is critical to set the terms that relate to your investment. Come up with a running and maintenance budget that includes the rent, yearly expenses, fees, and a contingency fund. You need to have at the back of your mind the costs required to maintain the aesthetics and quality of your property.
If you decide to diversify your investments, it may be a good idea to hire an accredited property manager. The essence of setting the terms is to familiarize yourself with the running costs so that you're not bombarded with bills that you never accounted for.
Conclusion
Investing in real estate represents an excellent opportunity to diversify your portfolio and explore new financial avenues. The journey towards real estate investment success is, in fact, a challenging endeavor that requires in-depth research, expertise, hard work, planning, and focus. To advance your skillset, set up a strategy session with a real estate investing expert or mortgage broker who will address your concerns, answer your questions, and takes you through all necessary steps towards becoming a proficient real estate investor.